Photo Jewelry ID: PG72926

ORDER NOW

Special Price: $44.95 - $329.95

Available in Three Sizes in Solid 14K, 10k,Yellow, White, Or Sterling Silver

Ships Same Or Next Day

Photo Jewelry ID: 38-DT

ORDER NOW

Special Price: $59.95 - $449.95

Solid 14K, 10k, Yellow, White, Or Sterling Silver in 4 Sizes

Ships Same Or Next Day

Photo Jewelry ID: 17SR

ORDER NOW

Price: $69.95 - $239.95

1 Inch x 1 Inch Solid 14K, 10k, Yellow, White, Or Sterling Silver

Ships Same Or Next Day

Photo Jewelry ID: PG73621

ORDER NOW

Price: $59.95 - $299.95

(Available in Three Sizes) Solid 14K, 10k, Yellow, White, Or Sterling Silver

Ships Same Or Next Day

Photo Jewelry ID: PG72921

ORDER NOW

Special Price: $59.95 - $299.95

(Available in Three Sizes) Solid 14K, 10k, Yellow, White, Or Sterling Silver

Ships Same Or Next Day

Photo Jewelry ID: 27PG35

ORDER NOW

Special Price: $59.95 - $209.95

3/4 inch x 1 inch Solid 14K, 10k, Yellow, White, Or Sterling Silver

Ships Same Or Next Day

Photo Jewelry ID: PG75429

ORDER NOW

Sale Price: $59.95 - $299.95

Available in Sold Sterling Silver, 14K, 10k, Yellow & White Gold

Ships Same Or Next Day

Photo Jewelry ID: PG75441

ORDER NOW

Sale Price: $69.95 - $299.95

Available in Sold Sterling Silver, 14K, 10k, Yellow & White Gold

Ships Same Or Next Day

Photo Jewelry ID: PG71259

ORDER NOW

Sale Price: $49.95 - $339.95

Solid 14K, 10k, Yellow, White, Or Sterling Silver

Ships Same Or Next Day

Photo Jewelry ID: PG73542

ORDER NOW

Price: $69.95 - $499.95

Solid 14K ,10k,Yellow, White, Or Sterling Silver in 4 Sizes

Ships Same Or Next Day

Photo Jewelry ID: 32-SQBF

ORDER NOW

Price: $122.95 - $254.95

1.07 inch in Solid 14K Yellow, White, Or Sterling Silver

Ships Same Or Next Day

Photo Jewelry ID: PH-02

ORDER NOW

Price: $59.95 - $369.95

Solid 14K, 10k, Yellow, White, Or Sterling Silver

Ships Same Or Next Day

Photo Jewelry ID: PH-21

ORDER NOW

Price: $99.95 - $399.95

Solid 14K, 10k, Yellow, White, Or Sterling Silver

Ships Same Or Next Day

Photo Jewelry ID: PH-14

ORDER NOW

Price: $59.95 - $369.95

Solid 14K, 10k, Yellow, White, Or Sterling Silver

Ships Same Or Next Day

Photo Jewelry ID: 30-PR

ORDER NOW

Sale Price: $49.95 - $199.95

Solid 14K, 10k, Yellow, White, Or Sterling Silver

Ships Same Or Next Day

Photo Jewelry ID: PG71862

ORDER NOW

Price: $89.95 - $379.95

Solid 14K, 10k, Yellow, White, Or Sterling Silver

Ships Same Or Next Day

Photo Jewelry ID: 521PG63982

ORDER NOW

Price: $99.95 - $329.95

Available in 14K, 10k, Yellow Gold, White Gold, & Sterling Silver

Ships Same Or Next Day

Photo Jewelry ID: PG72922

ORDER NOW

Price: $69.95 - $219.95

Solid 14K, 10k, Yellow, White, Or Sterling Silver (2 Sizes)

Ships Same Or Next Day

Photo Jewelry ID: 577

ORDER NOW

Price: $89.95 - $319.95

Solid 14K, 10k, Yellow, White, Or Sterling Silver

Ships Same Or Next Day

Photo Jewelry ID: 25PG64956

ORDER NOW

Price: $89.95 - $379.95

Solid 14K, 10k, Yellow, White, Or Sterling Silver

Ships Same Or Next Day

Photo Jewelry ID: 697PG69846

ORDER NOW

Sale Price: $89.95 - $199.95

Available in Four Sizes.

Ships Same Or Next Day
Featured Custom Jewelry Items
| | | | |
| --- | --- | --- | --- |
| Price: $49.95 - $59.95 | Price: $129.95 - $699.95 | Price: $209.95 | Price: $243.95 |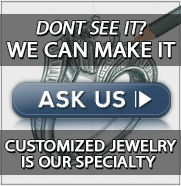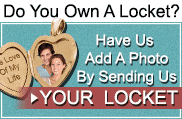 COLOR LASER
PHOTO ENGRAVING
Our advanced machinery will imprint your photo permanently in full color. This process being the most detailed. You get a full photo quality image. For example: a person is wearing a blue shirt, you will actually see blue.
LASER
PHOTO ENGRAVING

A combination of our trained computer experts, and our engraving machinery will engrave your pendant deeply and very detailed. The engraved process gives your pendant a hologram look that sparkles when worn.
Tools & Info
"I ordered a pendant for my Mother-in-Law, she lost her sister recently and I had her picture put on a gold heart for her. I was so impressed with the quality of the pendant and the clarity of the photo. I can honestlly say it was everything that I hoped for when it came in the mail. My mother-in-law cried when she received it. Thanks so much for such a beautiful product." -- Anne S.

Shopping Service

Can't find exactly what you want? PicturesOnGold.com's Shopping Consultants are here to help.
call (877) 703-1143 or
send us a request by email