Photo Jewelry ID: 2SH

ORDER NOW

Special Price: $59.95 - $239.95

1 inch x 1.12 inch Solid 14K, 10k, Yellow, White, Or Sterling Silver

Ships Same Or Next Day

Photo Jewelry ID: PG72926

ORDER NOW

Special Price: $44.95 - $329.95

Available in Three Sizes in Solid 14K, 10k,Yellow, White, Or Sterling Silver

Ships Same Or Next Day

Photo Jewelry ID: PG71259

ORDER NOW

Sale Price: $49.95 - $339.95

Solid 14K, 10k, Yellow, White, Or Sterling Silver

Ships Same Or Next Day

Photo Jewelry ID: PH-21

ORDER NOW

Price: $99.95 - $399.95

Solid 14K, 10k, Yellow, White, Or Sterling Silver

Ships Same Or Next Day

Photo Jewelry ID: PH-14

ORDER NOW

Price: $59.95 - $369.95

Solid 14K, 10k, Yellow, White, Or Sterling Silver

Ships Same Or Next Day

Photo Jewelry ID: 577

ORDER NOW

Price: $89.95 - $319.95

Solid 14K, 10k, Yellow, White, Or Sterling Silver

Ships Same Or Next Day

Photo Jewelry ID: 25PG64956

ORDER NOW

Price: $89.95 - $379.95

Solid 14K, 10k, Yellow, White, Or Sterling Silver

Ships Same Or Next Day

Photo Jewelry ID: 25PG65704

ORDER NOW

Price: $69.95 - $349.95

Solid 14K, 10k, Yellow, White, Or Sterling Silver

Ships Same Or Next Day

Photo Jewelry ID: 5SHBF

ORDER NOW

Price: $119.95 - $269.95

1.1 inch x 1.1 inch Solid 14K Yellow, White, Or Sterling Silver

Ships Same Or Next Day

Photo Jewelry ID: 25PG65705

ORDER NOW

Price: $69.95 - $349.95

Solid 14K, 10k, Yellow, White, Or Sterling Silver

Ships Same Or Next Day

Photo Jewelry ID: 3LH

ORDER NOW

Price: $99.95 - $319.95

1.2 inch x 1.3 inch Solid 14K, 10k, Yellow, White, Or Sterling Silver

Ships Same Or Next Day

Photo Jewelry ID: 6LHBF

ORDER NOW

Price: $379.95

1.26 inch x 1.26 inch in Solid 14K Yellow Gold

Ships Same Or Next Day

Photo Jewelry ID: 5103

ORDER NOW

Price: $92.95 - $390.95

Available in Sterling Silver, 14k,10k, White Gold, & Yellow Gold

Ships Same Or Next Day

Photo Jewelry ID: 25PG65421

ORDER NOW

Sale Price: $49.95 - $339.95

Solid 14K, 10k, Yellow, White, Or Sterling Silver

Ships Same Or Next Day

Photo Jewelry ID: 5-80

ORDER NOW

Price: $89.95 - $379.95

( Approx 1 Inch x 1 Inch) Solid 14K, 10k, Yellow, White, Or Sterling Silver

Ships Same Or Next Day

Photo Jewelry ID: 25PG65420

ORDER NOW

Price: $119.95 - $349.95

Solid 14K, 10k, Yellow, White, Or Sterling Silver

Ships Same Or Next Day

Photo Jewelry ID: PG74335

ORDER NOW

Price: $82.95 - $324.95

Solid 14K, 10k, Yellow, White, Or Sterling Silver

Ships Same Or Next Day

Photo Jewelry ID: PG-MOM

ORDER NOW

Price: $79.95 - $379.95

Solid 14K, 10k, Yellow, White, Or Sterling Silver

Ships Same Or Next Day

Photo Jewelry ID: 25PG65701

ORDER NOW

Sale Price: $54.95 - $374.95

Solid 14K, 10k, Yellow, White, Or Sterling Silver

Ships Same Or Next Day

Photo Jewelry ID: PH-23

ORDER NOW

Price: $129.95 - $399.95

Solid 14K, 10k, Yellow, White, Or Sterling Silver

Ships Same Or Next Day

Photo Jewelry ID: PG71680

ORDER NOW

Price: $69.95 - $349.95

Solid 14K, 10k, Yellow, White, Or Sterling Silver

Ships Same Or Next Day
Featured Custom Jewelry Items
| | | | |
| --- | --- | --- | --- |
| Price: $99.95 - $599.95 | Price: $49.95 - $59.95 | Price: $162.95 | Price: $59.95 |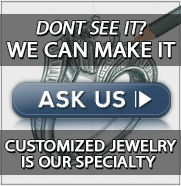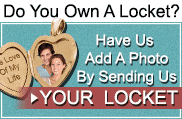 COLOR LASER
PHOTO ENGRAVING
Our advanced machinery will imprint your photo permanently in full color. This process being the most detailed. You get a full photo quality image. For example: a person is wearing a blue shirt, you will actually see blue.
LASER
PHOTO ENGRAVING

A combination of our trained computer experts, and our engraving machinery will engrave your pendant deeply and very detailed. The engraved process gives your pendant a hologram look that sparkles when worn.
Tools & Info
""I just recieved the cross with my recently deceased brothers picture on it. It came out great and it was delivered even sooner then promised. In time to present it to my Mother for Mother's day & her birthday.Thankyou! John from Jersey."" -- John M.

Shopping Service

Can't find exactly what you want? PicturesOnGold.com's Shopping Consultants are here to help.
call (877) 703-1143 or
send us a request by email