---
9 Items
ID: KJ227

ORDER NOW

Price: $26.95

Available in Solid Sterling Silver

Ships Same Or Next Day

ID: PG71667

ORDER NOW

Price: $73.95 - $230.95

Available in Two Sizes: In 14K Gold & Sterling Silver

Ships Same Or Next Day

ID: PG71668

ORDER NOW

Price: $73.95 - $230.95

Available in Two Sizes: In 14K Gold & Sterling Silver

Production time 1-4 business days

ID: KJ4602

ORDER NOW

Price: $24.95

Available in Solid Sterling Silver

Ships Same Or Next Day

ID: KJ3728

ORDER NOW

Price: $19.95

Available in Solid Sterling Silver

Ships Same Or Next Day

ID: KJ1095

ORDER NOW

Price: $12.95

Available in Solid Sterling Silver

Ships Same Or Next Day

ID: KJ1549

ORDER NOW

Price: $41.95

Available in Solid Sterling Silver

Ships Same Or Next Day

ID: KJ1519

ORDER NOW

Price: $45.95

Available in Solid Sterling Silver

Ships Same Or Next Day

ID: PG71630

ORDER NOW

Price: $50.95

Available in Solid 14K Yellow Gold & 14K White Gold

Ships Same Or Next Day
9 Items
We invite you to look through our wonderful collection of personalized and custom key jewelry. This selection of jewelry keys can be engraved with the words of your choice and make a great gift for yourself and others. You can select from charms, pendants and key chains for our custom key jewelry and they are available in both gold and silver.
Featured Custom Jewelry Items
| | | | |
| --- | --- | --- | --- |
| Price: $209.95 | Price: $179.95 - $849.95 | Price: $83.95 - $265.95 | Price: $209.95 |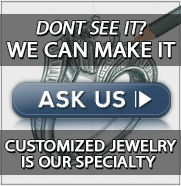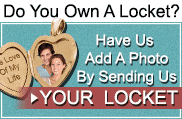 Tools & Info
"Pictures On Gold is one of the few honest and customer service-oriented organizations that I have had the pleasure to do business with. With so many vendors trying to nickel and dime me as I was preparing for my wedding, Pictures On Gold was the opposite. They were available whenever I called or emailed and were able to troubleshoot a product that was out of stock at the last minute in order to get me an incredible, high-quality product the same day as my wedding day. I will be a customer of Pictures On Gold for the rest of my life..." -- Emily & Kevin C.

Shopping Service

Can't find exactly what you want? PicturesOnGold.com's Shopping Consultants are here to help.
call (877) 703-1143 or
send us a request by email