[clock2]
You May Also Like
| | | | | | |
| --- | --- | --- | --- | --- | --- |
| Price: $59.95 - $239.95 | Price: $24.95 | Price: $69.95 - $309.95 | Price: $1,499.95 | Price: $48.95 - $449.95 | Price: $99.95 |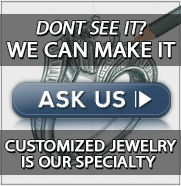 COLOR LASER
PHOTO ENGRAVING
Our advanced machinery will imprint your photo permanently in full color. This process being the most detailed. You get a full photo quality image. For example: a person is wearing a blue shirt, you will actually see blue.
LASER
PHOTO ENGRAVING

A combination of our trained computer experts, and our engraving machinery will engrave your pendant deeply and very detailed. The engraved process gives your pendant a hologram look that sparkles when worn.
Tools & Info
"I just received my pendant and I have to say that I am absolutely flabbergasted about the quality and excellence put into making what I wanted. I received my product in 3 days and when I opened my package and saw the beauty of my moms face on a pendant staring up at me, I cried! It is so amazing the eminence and exquisiteness of the pendant..." -- Sharen C.

Shopping Service

Can't find exactly what you want? PicturesOnGold.com's Shopping Consultants are here to help.
call (877) 703-1143 or
send us a request by email