[clock2]
You May Also Like
| | | | | | |
| --- | --- | --- | --- | --- | --- |
| Price: $59.95 | Price: $129.95 | Price: $129.95 | Price: $39.95 | Price: $44.95 | Price: $52.95 |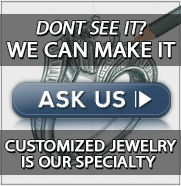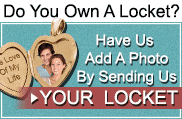 COLOR LASER
PHOTO ENGRAVING

Our advanced machinery will imprint your photo permanently in full color. This process being the most detailed. You get a full photo quality image. For example: a person is wearing a blue shirt, you will actually see blue.
LASER
PHOTO ENGRAVING
Our advanced machinery will imprint your photo in more of a black and white tone. Compare this process to more of a grey scale newspaper print.
Tools & Info
"We ordered the sweetheart locket with a color lasered photo and engraving for our daughter's "sweet 16" birthday. I was very pleased with the necklace, it turned even better than I had hoped. We had been shopping around for a locket and didn't learn about your company until a few days before her birthday. I was afraid it would be to late to have it here on time but yall made it happen! I really appreciate the great customer service. It was such a special gift for her and one I know she will treasure for years to come.
Thanks again, L.R." -- L.R.

Shopping Service

Can't find exactly what you want? PicturesOnGold.com's Shopping Consultants are here to help.
call (877) 703-1143 or
send us a request by email