[clock2]
You May Also Like
Price: $24.95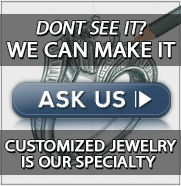 COLOR LASER
PHOTO ENGRAVING
Our advanced machinery will imprint your photo permanently in full color. This process being the most detailed. You get a full photo quality image. For example: a person is wearing a blue shirt, you will actually see blue.
LASER
PHOTO ENGRAVING

A combination of our trained computer experts, and our engraving machinery will engrave your pendant deeply and very detailed. The engraved process gives your pendant a hologram look that sparkles when worn.
Tools & Info
"I NOW PROUDLY OWN AND WEAR 4 BEAUTIFUL PHOTO CHARMS ON A BRACELET. I LOVE TO BE ABLE TO "VIEW" MY LOVED ONES ALL THE TIME! THE SERVICE LEVEL IS ABOVE EXCELLENT! THE CHARMS WEAR VERY WELL, THRU MANY SHOWERS, BANGING AROUND, CLEANING, AND ALL ACTIVITIES! I HIGHLY RECCOMEND! AND I WILL CONTINUE TO ORDER AS MY GRANDBABY CONTINUES TO GROW!" -- Laurie W.

Shopping Service

Can't find exactly what you want? PicturesOnGold.com's Shopping Consultants are here to help.
call (877) 703-1143 or
send us a request by email