---
9 Items
ID: HKB06

ORDER NOW

Price: $329.99 - $499.99

Available in 2 Sizes

Production time 1-4 business days

ID: HKB08

ORDER NOW

Price: $229.99 - $499.99

Available in 4 Sizes

Production time 1-4 business days

ID: HKB01

ORDER NOW

Price: $3,495.00 - $4,995.00

Available in 4 Sizes

Production time 1-4 business days

ID: HKB02

ORDER NOW

Price: $5,995.00 - $9,595.00

Available in 2 Sizes

Production time 1-4 business days

ID: HKB05

ORDER NOW

Price: $179.99 - $399.99

Available in 4 Sizes

Production time 1-4 business days

ID: HKB07

ORDER NOW

Price: $499.99

Available in 1/3 Inch x 1/3 Inch

Production time 1-4 business days

ID: HKB10

ORDER NOW

Price: $899.99

Available in 1/3 Inch x 1/3 Inch

Production time 1-4 business days

ID: HKB09

ORDER NOW

Price: $549.99 - $749.99

Available in 2 Sizes

Production time 1-4 business days

ID: HKBBC

ORDER NOW

Price: $349.99

Available in 3/4" x 3/4"

Production time 1-4 business days
9 Items
You are going to love our new selection of licensed Hershey Kiss Jewelry, featuring Hershey Kiss Charm Bracelets. This little, incredible pieces of candy now has a new look . . . and we like it! Browse through our Hershey Kiss Jewelry, and take your time looking through our collection of licensed Hershey Kiss Charm Bracelets.
Featured Custom Jewelry Items
| | | | |
| --- | --- | --- | --- |
| Price: $44.95 - $299.95 | Price: $239.95 | Price: $49.95 | Price: $209.95 |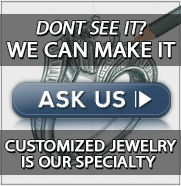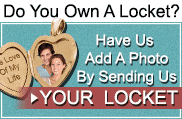 Tools & Info
"I ordered a heart locket with laser prints for my mother-in-laws 60th b-day, I was alittle scared how it would turn out, but i'm extremely happy, the pictures look better in the locket than the actual pictures that I sent them!!!!! Very worth every penny spent, I'll bet she will cry when she sees it! Thank you and I would highly recommend you to anyone! Beautiful!!!!!!!" -- Maureen T.

Shopping Service

Can't find exactly what you want? PicturesOnGold.com's Shopping Consultants are here to help.
call (877) 703-1143 or
send us a request by email