---
9 Items
ID: HKB06

ORDER NOW

Price: $329.99 - $499.99

Available in 2 Sizes

Production time 1-4 business days

ID: HKB08

ORDER NOW

Price: $229.99 - $499.99

Available in 4 Sizes

Production time 1-4 business days

ID: HKB01

ORDER NOW

Price: $3,495.00 - $4,995.00

Available in 4 Sizes

Production time 1-4 business days

ID: HKB02

ORDER NOW

Price: $5,995.00 - $9,595.00

Available in 2 Sizes

Production time 1-4 business days

ID: HKB05

ORDER NOW

Price: $179.99 - $399.99

Available in 4 Sizes

Production time 1-4 business days

ID: HKB07

ORDER NOW

Price: $499.99

Available in 1/3 Inch x 1/3 Inch

Production time 1-4 business days

ID: HKB10

ORDER NOW

Price: $899.99

Available in 1/3 Inch x 1/3 Inch

Production time 1-4 business days

ID: HKB09

ORDER NOW

Price: $549.99 - $749.99

Available in 2 Sizes

Production time 1-4 business days

ID: HKBBC

ORDER NOW

Price: $349.99

Available in 3/4" x 3/4"

Production time 1-4 business days
9 Items
You are going to love our new selection of licensed Hershey Kiss Jewelry, featuring Hershey Kiss Charm Bracelets. This little, incredible pieces of candy now has a new look . . . and we like it! Browse through our Hershey Kiss Jewelry, and take your time looking through our collection of licensed Hershey Kiss Charm Bracelets.
Featured Custom Jewelry Items
| | | | |
| --- | --- | --- | --- |
| Price: $42.90 | Price: $209.95 | Price: $209.95 | Price: $41.95 - $211.95 |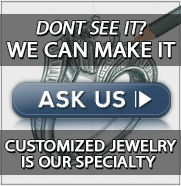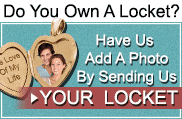 Tools & Info
"I just love my silver heart locket and chain! The lazer engraved color photo turned out so beautifully as did the engraving. Even my husband who never says anything about what I buy remarked how pretty it is. I emailed the photo and the very next day the necklace was shipped out. Amazing!! I will wear it always. Thank you!" -- Jo C.

Shopping Service

Can't find exactly what you want? PicturesOnGold.com's Shopping Consultants are here to help.
call (877) 703-1143 or
send us a request by email