9 Items
ID: PG80364

ORDER NOW

Price: $73.95 - $216.95

Sterling Silver, 14K Yellow & White Gold

Ships Same Or Next Day

ID: PG80368

ORDER NOW

Price: $73.95 - $216.95

Sterling Silver, 14K Yellow & White Gold

Ships Same Or Next Day

ID: PG80365

ORDER NOW

Price: $73.95 - $216.95

Sterling Silver, 14K Yellow & White Gold

Ships Same Or Next Day

ID: PG80366

ORDER NOW

Price: $83.95 - $254.95

Sterling Silver, 14K Yellow & White Gold

Ships Same Or Next Day

ID: PG80378

ORDER NOW

Price: $74.95 - $219.95

Sterling Silver, 14K Yellow & White Gold

Ships Same Or Next Day

ID: PG80367

ORDER NOW

Price: $74.95 - $219.95

Sterling Silver, 14K Yellow & White Gold

Ships Same Or Next Day

ID: PG80379

ORDER NOW

Price: $54.95

1 Inch x 1-3/4 Inch in Stainless Steel

Ships Same Or Next Day

ID: PG80380

ORDER NOW

Price: $59.95

3/4 inch x Under 1-1/4 inch in Stainless Steel

Ships Same Or Next Day

ID: PG80381

ORDER NOW

Price: $64.95

1 inch x 1-3/4 inch in Stainless Steel

Ships Same Or Next Day
9 Items
Featured Custom Jewelry Items
| | | | |
| --- | --- | --- | --- |
| Price: $40.95 - $299.95 | Price: $249.95 | Price: $99.95 - $599.95 | Price: $83.95 - $265.95 |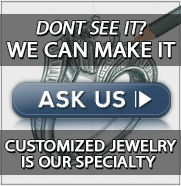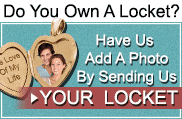 COLOR LASER
PHOTO ENGRAVING
Our advanced machinery will imprint your photo permanently in full color. This process being the most detailed. You get a full photo quality image. For example: a person is wearing a blue shirt, you will actually see blue.
LASER
PHOTO ENGRAVING

A combination of our trained computer experts, and our engraving machinery will engrave your pendant deeply and very detailed. The engraved process gives your pendant a hologram look that sparkles when worn.
Tools & Info
"I just received my medical pendant today, I have to tell you I love it! Just beautiful! And everything spelled correctly on the back,thank you so much! I will absolutely order from you again!" -- Gail W.

Shopping Service

Can't find exactly what you want? PicturesOnGold.com's Shopping Consultants are here to help.
call (877) 703-1143 or
send us a request by email