Religious Jewelry
The Perfect Symbol of Faith that fuels your spirit. Available in Sterling Silver & Solid Gold. Add an extra personalized touch with an engraved message.
Saint Medals
1000's of Exclusive Patron Saints Medals
Shop Now
Miraculous Medals
Unique Selection of the Most Popular Medals
Shop Now
Communion & Confirmation
Get the Best Gifts for these Important Sacraments
Shop Now
Religious Bracelets
Communicate Faith with the Latest Styles
Shop Now
Crosses & Crucifixes
Various Styles & Sizes for all Ages
Shop Now
Religious Rings
Rings in all Sizes for Children & Adults
Shop Now
Rosary Jewelry
The Most Beautiful & Unique Rosaries
Shop Now
Baptism Medals
Celebrate the Entrance into the New Covenant With These Medals
Shop Now
Order Today...
Get it Tomorrow...
Not only do we create Religious jewelry that nobody else can, we make them the same day you order and ship them the very same day.. nobody can beat that!
Made In The USA
All of our Religious Jewelry is proudly made in the USA in our New York City factory. We stand by our quality and craftmanship.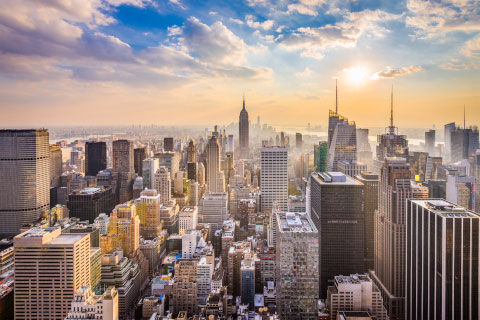 More Special Religious Jewelry
Amazing Religious Jewelry for Any Age or Gender!
Gifting Made Easy..
All of our Religious Jewelry comes packaged in a cute gift box, ready to give to your loved ones!
Still Need More Inspiration?
Over 2,000,000 Happy Customers
Joan of Arc
Mary

I am truly happy with my Joan of Arc medallion. The color picture of Joan of Arc came out so clear and beautiful. The Engraving was clear and legible on the back. I will be extremely proud to wear my medal. Thank you.
Jesus Loves Me
AnneMarie

I am a steady customer of pictures on gold I have to say every customer service representative I speak to is as sweet as sugar and very helpful. They made me beautiful Jesus pieces. I love them and know that Jesus is with me everywhere.

Protect My Son
Stella

I bought the engraved St Michael protect my son medal in sterling silver since he is a police officer. The medal is an extremely durable, high quality piece of jewelry. Thanks to Pictures on gold I know my son will be protected as he protects all of us.

Bless My Pets
Sophia

I just received a locket with St Francis on the front. I put a photo on the left of my cat and a photo on the right of my dog. Both photos came out beautiful and clear. The engraved message on the back of the locket was done perfectly. St. Francis will watch over my pets with me. Thank you for making my St. Francis Locket perfect.
St. Florian Protects Firefighters
Michelle

I bought a Saint Florian medal with badge number for my nephew who just graduated from the Fire Department, and it came out great. I love the fact that it looks exactly how it is on the website. I will be buying from you again. Thank you.
Traveling
Matthew

My best friend got me the St Christopher Protect Us necklace for my birthday since I will be traveling for work in the next few weeks and will be gone out of the States for a few months. I love it so much. Such a quality pendant. I will wear it every day as I travel and be protected. I would totally recommend pictures on gold.

Confirmation Gift
Nicholas

I ordered a St. Nicholas medal for my nephew for his confirmation in honor of his confirmation name and patron saint. It is absolutely beautiful. The online pictures do not do it justice, as it is so beautiful and shiny. Thank you for a superior product.

Protect My Grandson Always
Sandy

I just received my Saint Christopher charm and necklace for my grandson and I just wanted to let you know that I am very, very pleased. The pendant came out perfect. I was surprised on how fast it was shipped. Thank you so much

At Peace
Marie

Last year after my husband passed away, I purchased for myself the beautiful Miraculous Medal with scalloped edge in sterling silver. I received many, many compliments and never took it off. The photo is still clear and perfect. This pendant helped me get through one of the toughest times of my life.

Best Religious Gifts
Patty

One of the best websites I have been on shopping for religious medals. Great variety and quality. I purchased many medals from here for baptism, communion, and confirmation gifts.

Custom Saint Medal
Joan

I bought a medal for my husband for Christmas. I knew that he would love it. There is no saint for his name, so I got a custom saint medal made to his name. He won't have to use his middle name like he always did. I liked dealing with Pictures On Gold. This was my second purchase.

My Special Police Officer
Lisa

I recently ordered a St. Michael police shield. It came out a million times better than I had expected. The white gold medallion is beautiful, the engraving is perfect and I'm proud to give this as a gift to my special police officer. The service is always impeccable as is the timely fashion in which my item was ready. I thank Pictures on Gold for a stellar experience, and I cannot wait to use their services again.