12 Items
Photo Jewelry ID: 521PG63982

ORDER NOW

Price: $99.95 - $329.95

Available in 14K, 10k, Yellow Gold, White Gold, & Sterling Silver

Ships Same Or Next Day

Photo Jewelry ID: PH-20

ORDER NOW

Price: $109.95 - $549.95

Solid 14K, 10k, Yellow, White, Or Sterling Silver

Ships Same Or Next Day

Photo Jewelry ID: PG-TD

ORDER NOW

Special Price: $79.95 - $399.95

Solid 14K, 10k, Yellow, White, Or Sterling Silver

Ships Same Or Next Day

Photo Jewelry ID: DB1

ORDER NOW

Sale Price: $49.95 - $269.95

Solid 14K, 10k, Yellow, White, Or Sterling Silver in 3 Sizes

Ships Same Or Next Day

Photo Jewelry ID: PG73629

ORDER NOW

Price: $99.95 - $1,049.95

Solid 14K, 10k, Yellow Or Sterling Silver

Ships Same Or Next Day

Photo Jewelry ID: PG71285

ORDER NOW

Price: $79.95 - $229.95

Available in Two Size in Solid 14K, 10k, Yellow, White, Or Sterling Silver

Ships Same Or Next Day

Photo Jewelry ID: PG71560

ORDER NOW

Price: $79.95 - $349.95

Solid 14K, 10k, Yellow, White, Or Sterling Silver

Ships Same Or Next Day

Photo Jewelry ID: PG71287

ORDER NOW

Price: $79.95 - $229.95

Available in Two Size in Solid 14K, 10k, Yellow, White, Or Sterling Silver

Ships Same Or Next Day

Photo Jewelry ID: PG71561

ORDER NOW

Price: $79.95 - $349.95

over 3/4 x 3/4 inch Solid 14K, 10k, Yellow, White, Or Sterling Silver

Ships Same Or Next Day

Photo Jewelry ID: PG71663

ORDER NOW

Price: $99.95 - $349.95

over 2/3 inch x over 1 inch Solid 14K Yellow, White, Or Sterling Silver

Ships Same Or Next Day

Photo Jewelry ID: 644PG70142

ORDER NOW

Price: $111.95 - $350.95

1 Inch x 1 1/4 Inch in Solid 14K, 10k, Yellow, White, Or Sterling Silver

Ships Same Or Next Day

Photo Jewelry ID: 28PG64750

ORDER NOW

Price: $134.95 - $381.95

Solid 14K, 10k, Yellow, White, Or Sterling Silver

Ships Same Or Next Day
12 Items
Featured Custom Jewelry Items
| | | | |
| --- | --- | --- | --- |
| Price: $209.95 | Price: $59.95 | Price: $179.95 - $849.95 | Price: $219.95 |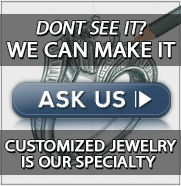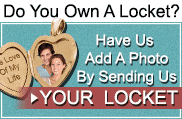 COLOR LASER
PHOTO ENGRAVING
Our advanced machinery will imprint your photo permanently in full color. This process being the most detailed. You get a full photo quality image. For example: a person is wearing a blue shirt, you will actually see blue.
LASER
PHOTO ENGRAVING

A combination of our trained computer experts, and our engraving machinery will engrave your pendant deeply and very detailed. The engraved process gives your pendant a hologram look that sparkles when worn.
Tools & Info
"Thank you, Daniel, for your great customer service. The pendant we just received is beautiful and will be cherished. We are so happy to be able to present this to our Aunt. She will be able to keep Uncle John close at heart always. Thank you!" -- Bridget R.

Shopping Service

Can't find exactly what you want? PicturesOnGold.com's Shopping Consultants are here to help.
call (877) 703-1143 or
send us a request by email