ID: PG81507

ORDER NOW

Price: $31.95 - $69.95

Available In .925 Sterling Silver, Solid 10K & 14K Yellow & White Gold

Ships Same Or Next Day

ID: PG81508

ORDER NOW

Price: $31.95 - $69.95

Available In .925 Sterling Silver, Solid 10K & 14K Yellow & White Gold

Ships Same Or Next Day

ID: PG81506

ORDER NOW

Price: $31.95 - $69.95

Available In .925 Sterling Silver, Solid 10K & 14K Yellow & White Gold

Ships Same Or Next Day

ID: PG81509

ORDER NOW

Price: $31.95 - $69.95

Available In .925 Sterling Silver, Solid 10K & 14K Yellow & White Gold

Ships Same Or Next Day

ID: PG81516

ORDER NOW

Price: $31.95 - $69.95

Available In .925 Sterling Silver, Solid 10K & 14K Yellow & White Gold

Ships Same Or Next Day

ID: PG81510

ORDER NOW

Price: $31.95 - $69.95

Available In .925 Sterling Silver, Solid 10K & 14K Yellow & White Gold

Ships Same Or Next Day

ID: PG81511

ORDER NOW

Price: $31.95 - $69.95

Available In .925 Sterling Silver, Solid 10K & 14K Yellow & White Gold

Ships Same Or Next Day

ID: PG81515

ORDER NOW

Price: $31.95 - $69.95

Available In .925 Sterling Silver, Solid 10K & 14K Yellow & White Gold

Ships Same Or Next Day

ID: PG81512

ORDER NOW

Price: $31.95 - $69.95

Available In .925 Sterling Silver, Solid 10K & 14K Yellow & White Gold

Ships Same Or Next Day

ID: PG81513

ORDER NOW

Price: $31.95 - $69.95

Available In .925 Sterling Silver, Solid 10K & 14K Yellow & White Gold

Ships Same Or Next Day

ID: PG81514

ORDER NOW

Price: $31.95 - $69.95

Available In .925 Sterling Silver, Solid 10K & 14K Yellow & White Gold

Ships Same Or Next Day

ID: PG81517

ORDER NOW

Price: $31.95 - $69.95

Available In .925 Sterling Silver, Solid 10K & 14K Yellow & White Gold

Ships Same Or Next Day
Children Jewelry, Jewelry for Teenagers and Custom Kids Jewelry
We have hundreds of pieces of childrens jewelry, jewelry for teenagers, including kids lockets and kids jewelry charm items. Our childrens jewelry and jewelry for teenagers comes in 14K gold or sterling silver and can be custom engraved with text or images. Our outstanding collection of teen and kids jewelry includes kids gold jewelry lockets, childrens jewelry charms, and jewelry for teenagers including rings, earrings, bracelets, pendants, crosses, crucifixes and more. Our jewelry for teenagers makes for a perfect gift for holidays and birthdays. Custom kids jewelry in gold or silver will stand the test of time and will stay close to the childs heart for many years to come. We use a patented laser technology to engrave our silver and gold childrens jewelry and teenagers jewelry that leaves the kids jewelry 100% waterproof.
We also have a full line of adult jewelry
lockets
.
Featured Custom Jewelry Items
| | | | |
| --- | --- | --- | --- |
| Price: $41.95 - $211.95 | Price: $69.95 | Price: $40.95 - $299.95 | Price: $239.95 |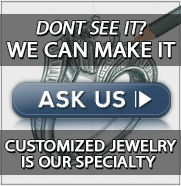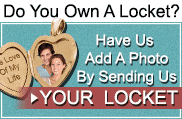 Tools & Info
"I ordered 3 lockets for my daughters and daughter-in-law. They each are personally engraved and hold a beautiful color-lasered picture of my late son. My order was received in less than a week (and I had to mail you the picture!) You did an outstanding job and I know my girls will love them for Christmas. By the way, I showed one of these lockets off at work -- I'm certain you will be receiving many new requests from "Minnesota" - as so many co-workers wanted your site info. Thank you for a fine job." -- Peggy H.

Shopping Service

Can't find exactly what you want? PicturesOnGold.com's Shopping Consultants are here to help.
call (877) 703-1143 or
send us a request by email