---
6 Items
ID: FDL01

ORDER NOW

Price: $41.95 - $230.95

Available in 3 Sizes - 14K Yellow Gold, 14K White Gold, and Genuine Sterling Silver

Production time 1-4 business days

ID: FDL02

ORDER NOW

Price: $62.95 - $202.95

One Size - Available in 14K Yellow Gold, 14K White Gold, and Genuine Sterling Silver

Production time 1-4 business days

ID: FDL04

ORDER NOW

Price: $26.95 - $230.95

One Size - Available in 14K Yellow Gold, 14K White Gold, and Genuine Sterling Silver

Production time 1-4 business days

ID: FDL06

ORDER NOW

Price: $346.95

14K Yellow Gold on Genuine Sterling Silver

Production time 1-4 business days

ID: FDL03

ORDER NOW

Price: $157.95 - $508.95

One Size - Available in 14K Yellow Gold, 14K White Gold, and Genuine Sterling Silver

Production time 1-4 business days

ID: FDL05

ORDER NOW

Price: $78.95 - $284.95

One Size - Available in 14K Yellow Gold, 14K White Gold, and Genuine Sterling Silver

Production time 1-4 business days
6 Items
Shop our nice selection of Fleur De Lis Jewelry in gold and silver. At PicturesonGold.com, you can buy Fleur De Lis pendant jewelry, charms, earrings and more. We love Fleur De Lis jewelry as a gift for yourself or for others. Start shopping for Fleur De Lis jewelry today!
Featured Custom Jewelry Items
| | | | |
| --- | --- | --- | --- |
| Price: $49.95 - $59.95 | Price: $249.95 | Price: $209.95 | Price: $109.95 |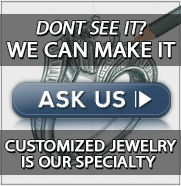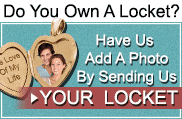 Tools & Info
"I just wanted to say that I was extremely impressed with the products and customer service at PicturesOnGold. After an unfortunate incident ruined my 5 year anniversary gift for my wife, I was desperate to find another gift in time. Thankfully, PicturesOnGold was able to create a personalized locket for me and ship it the same day. I wholeheartly endorse their products and services. The locket turned out great!" -- Steve C.

Shopping Service

Can't find exactly what you want? PicturesOnGold.com's Shopping Consultants are here to help.
call (877) 703-1143 or
send us a request by email