Join our mailing list
Join our mailing list, and you'll receive special discounts
and new product announcements from PicturesOnGold.com!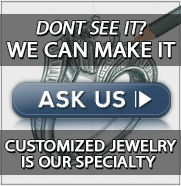 "I recently ordered a solid gold St. Joseph's medal for my son and couldn't be more pleased with the quality and the price. I worked with Dan who was extremely helpful in providing me with great detail of several options available. The purchase was quick, easy and truly met all my expectations of quality and value." -- Theresa S.

Featured Items
Sale Price: $209.95
Sale Price: $179.95 - $849.95
Special Price: $59.95
Price: $243.95
Shopping Service

Can't find exactly what you want? PicturesOnGold.com's Shopping Consultants are here to help.
call (877) 703-1143 or
send us a request by email
Tools & Info