Join our mailing list
Join our mailing list, and you'll receive special discounts
and new product announcements from PicturesOnGold.com!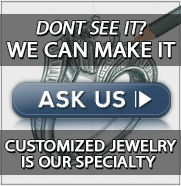 "Combine artistic perfection, creativity, customization, efficiency, great communication and value with the fastest turn-around from order placement and you'll have the best investment and experience resulting in jewelry that touches your heart and soul. Don't hesitate. PicturesOnGold - thank you. I plan on wearing this religious medal forever." -- June R.

Featured Items

Price: $41.95 - $211.95
Sale Price: $49.95
Special Price: $59.95 - $249.95
Price: $408.95
Shopping Service

Can't find exactly what you want? PicturesOnGold.com's Shopping Consultants are here to help.
call (877) 703-1143 or
send us a request by email
Tools & Info