Photo Jewelry ID: 38-DT

ORDER NOW

Special Price: $59.95 - $449.95

Solid 14K, 10k, Yellow, White, Or Sterling Silver in 4 Sizes

Ships Same Or Next Day

Photo Jewelry ID: PG73542

ORDER NOW

Price: $69.95 - $499.95

Solid 14K ,10k,Yellow, White, Or Sterling Silver in 4 Sizes

Ships Same Or Next Day

Photo Jewelry ID: 697PG69846

ORDER NOW

Sale Price: $89.95 - $199.95

Available in Four Sizes.

Ships Same Or Next Day

Photo Jewelry ID: PG83808

ORDER NOW

Sale Price: $99.95

1 1/4 Inch x 2 Inches In Stainless Steel

Ships Same Or Next Day

Photo Jewelry ID: PG83817

ORDER NOW

Price: $149.95

Available In One Size - 3/4 Inches x 1 1/2 Inches

Ships Same Or Next Day

Photo Jewelry ID: SSDT-01

ORDER NOW

Price: $149.95

Available In One Size - 2 Inches x 1 Inch

Ships Same Or Next Day

Photo Jewelry ID: PG81468

ORDER NOW

Special Price: $80.95

Sterling Silver in 3 Sizes

Ships Same Or Next Day

Photo Jewelry ID: PG74329

ORDER NOW

Price: $189.95 - $599.95

Solid 14K, 10k, Yellow, White, Or Sterling Silver

Ships Same Or Next Day

Photo Jewelry ID: PG74334

ORDER NOW

Price: $149.95 - $449.95

Solid 14K, 10k, Yellow, White, Or Sterling Silver

Ships Same Or Next Day

Photo Jewelry ID: PG74333

ORDER NOW

Price: $149.95 - $549.95

Solid 14K, 10k, Yellow, White, Or Sterling Silver

Ships Same Or Next Day

Photo Jewelry ID: 65211PGDT101

ORDER NOW

Price: $79.95 - $399.95

Solid 14K, 10k, Yellow, White, Or Sterling Silver

Ships Same Or Next Day

Photo Jewelry ID: PG81475

ORDER NOW

Special Price: $120.00

Sterling Silver in 3 Sizes

Ships Same Or Next Day

Photo Jewelry ID: DT-102

ORDER NOW

Price: $129.95 - $499.95

Solid 14K, 10k, Yellow, White, Or Sterling Silver

Ships Same Or Next Day

Photo Jewelry ID: PG83807

ORDER NOW

Price: $109.95

Available In One Size - 1 1/2 Inches x 1 Inch

Ships Same Or Next Day

Photo Jewelry ID: 28PG65433

ORDER NOW

Price: $119.95 - $499.95

Solid 14K, 10k, Yellow, White, Or Sterling Silver

Ships Same Or Next Day

Photo Jewelry ID: PG81474

ORDER NOW

Special Price: $69.95

Sterling Silver in 3 Sizes

Ships Same Or Next Day

Photo Jewelry ID: 28PG65435

ORDER NOW

Price: $119.95 - $499.95

Solid 14K, 10k, Yellow, White, Or Sterling Silver

Ships Same Or Next Day

Photo Jewelry ID: PG81424

ORDER NOW

Price: $119.95 - $499.95

Solid 14K, 10k, Yellow, White, Or Sterling Silver

Ships Same Or Next Day

Photo Jewelry ID: DT-DAD

ORDER NOW

Price: $119.95 - $499.95

Solid 14K, 10k, Yellow, White, Or Sterling Silver

Ships Same Or Next Day

Photo Jewelry ID: PH-16

ORDER NOW

Price: $119.95 - $499.95

Solid 14K, 10k, Yellow, White, Or Sterling Silver

Ships Same Or Next Day

Photo Jewelry ID: PG81445

ORDER NOW

Price: $119.95 - $499.95

Solid 14K, 10k, Yellow, White, Or Sterling Silver

Ships Same Or Next Day
Featured Custom Jewelry Items
| | | | |
| --- | --- | --- | --- |
| Price: $209.95 | Price: $59.95 | Price: $44.95 - $299.95 | Price: $41.95 - $211.95 |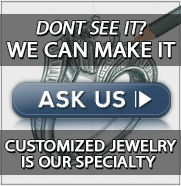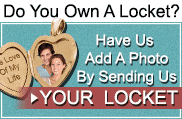 COLOR LASER
PHOTO ENGRAVING
Our advanced machinery will imprint your photo permanently in full color. This process being the most detailed. You get a full photo quality image. For example: a person is wearing a blue shirt, you will actually see blue.
LASER
PHOTO ENGRAVING

A combination of our trained computer experts, and our engraving machinery will engrave your pendant deeply and very detailed. The engraved process gives your pendant a hologram look that sparkles when worn.
Tools & Info
"When I received my two pendants, I was overwhelmed. They were beautifully done. They far exceeded my expectations. I got fast, courteous, service, and all my questions were answered quickly. I have recommended you to all my friends. I will definitely be purchasing more products. It is comforting to know that there is still a business out there they cares about the quality of their work and cares about their customers. I thank you very much for enabling me to give some extra special Christmas presents this year!" -- Amy C.

Shopping Service

Can't find exactly what you want? PicturesOnGold.com's Shopping Consultants are here to help.
call (877) 703-1143 or
send us a request by email