15 Items
Photo Jewelry ID: 38-DT

ORDER NOW

Special Price: $59.95 - $449.95

Solid 14K, 10k, Yellow, White, Or Sterling Silver in 4 Sizes

Ships Same Or Next Day

Photo Jewelry ID: PG73542

ORDER NOW

Price: $69.95 - $499.95

Solid 14K ,10k,Yellow, White, Or Sterling Silver in 4 Sizes

Ships Same Or Next Day

Photo Jewelry ID: 697PG69846

ORDER NOW

Sale Price: $89.95 - $199.95

Available in Four Sizes.

Ships Same Or Next Day

Photo Jewelry ID: PG74329

ORDER NOW

Price: $189.95 - $599.95

Solid 14K, 10k, Yellow, White, Or Sterling Silver

Ships Same Or Next Day

Photo Jewelry ID: PG74334

ORDER NOW

Price: $149.95 - $449.95

Solid 14K, 10k, Yellow, White, Or Sterling Silver

Ships Same Or Next Day

Photo Jewelry ID: PG74333

ORDER NOW

Price: $149.95 - $549.95

Solid 14K, 10k, Yellow, White, Or Sterling Silver

Ships Same Or Next Day

Photo Jewelry ID: 65211PGDT101

ORDER NOW

Price: $79.95 - $399.95

Solid 14K, 10k, Yellow, White, Or Sterling Silver

Ships Same Or Next Day

Photo Jewelry ID: DT-102

ORDER NOW

Price: $129.95 - $499.95

Solid 14K, 10k, Yellow, White, Or Sterling Silver

Ships Same Or Next Day

Photo Jewelry ID: 28PG65433

ORDER NOW

Price: $119.95 - $499.95

Solid 14K, 10k, Yellow, White, Or Sterling Silver

Ships Same Or Next Day

Photo Jewelry ID: 28PG65435

ORDER NOW

Price: $119.95 - $499.95

Solid 14K, 10k, Yellow, White, Or Sterling Silver

Ships Same Or Next Day

Photo Jewelry ID: DT-DAD

ORDER NOW

Price: $119.95 - $499.95

Solid 14K, 10k, Yellow, White, Or Sterling Silver

Ships Same Or Next Day

Photo Jewelry ID: PH-16

ORDER NOW

Price: $119.95 - $499.95

Solid 14K, 10k, Yellow, White, Or Sterling Silver

Ships Same Or Next Day

Photo Jewelry ID: 5-81

ORDER NOW

Price: $129.95 - $449.95

Solid 14K, 10k, Yellow, White, Or Sterling Silver

Ships Same Or Next Day

Photo Jewelry ID: 697PG69838

ORDER NOW

Price: $254.95 - $799.95

Available in Four Sizes.

Ships Same Or Next Day

Photo Jewelry ID: 697PG69830

ORDER NOW

Price: $235.95 - $801.95

Available in Four Sizes.

Ships Same Or Next Day
15 Items
Featured Custom Jewelry Items
| | | | |
| --- | --- | --- | --- |
| Price: $59.95 | Price: $44.95 - $299.95 | Price: $40.95 - $299.95 | Price: $224.95 |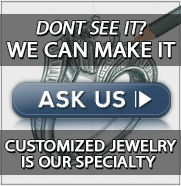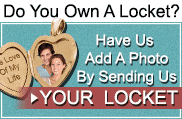 COLOR LASER
PHOTO ENGRAVING
Our advanced machinery will imprint your photo permanently in full color. This process being the most detailed. You get a full photo quality image. For example: a person is wearing a blue shirt, you will actually see blue.
LASER
PHOTO ENGRAVING

A combination of our trained computer experts, and our engraving machinery will engrave your pendant deeply and very detailed. The engraved process gives your pendant a hologram look that sparkles when worn.
Tools & Info
"I ordered a heart shaped pendant for my wife for Christmas. I was so impressed that I ordered a locket for my mom as well. I can't wait to see their faces Christmas morning.

The speed with which I recieved both items was remarkable and rare. Thank you!" -- Kevin D.

Shopping Service

Can't find exactly what you want? PicturesOnGold.com's Shopping Consultants are here to help.
call (877) 703-1143 or
send us a request by email