Silver and Gold Earrings on Sale
Silver or gold earrings from PicturesonGold make a great gift for men, women and children. Browse our large selection of silver and golden earrings online including NFL football earrings and religious earrings at affordable prices.
ID: DJ154

ORDER NOW

Price: $56.95 - $277.95

Available in 14K Yellow Gold, 14K White Gold, and Genuine Sterling Silver

ID: DJ155

ORDER NOW

Price: $54.95 - $191.95

Available in 14K Yellow Gold, 14K White Gold, and Genuine Sterling Silver
Walt Disney Jewelry
Welcome Walt Disney jewelry fans to PicturesOnGolds fun-filled jamboree. Lets forever hold our banner high, high, high as we join the Mickey Mouse Jewelry Club. Find all the latest Disney Earrings and charms at discount prices from PicturesOnGold. We have exclusive Walt Disney jewelry that is sure to put a smile on someones face. Find Mickey Mouse Jewelry along with your other favorite Disney characters like Minnie Mouse, Donald Duck, Pluto, and Goofy. Our Walt Disney jewelry comes in 14K Yellow Gold, 14k White Gold, and Genuine Sterling Silver so the quality of our jewelry is top notch. Mickey Mouse Jewelry shows everyones favorite mouse on lockets, picture lockets, pendants, charms, and earrings. But dont forget about our other Disney earrings featuring the beautiful Minnie Mouse, adorable Donald Duck, loyal Pluto, and the loveable Goofy. Buy Disney Jewelry online from PicturesonGold today!

Featured Custom Jewelry Items
| | | | |
| --- | --- | --- | --- |
| Price: $239.95 | Price: $44.95 - $299.95 | Price: $42.90 | Price: $129.95 - $699.95 |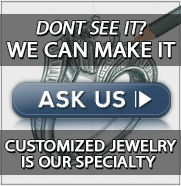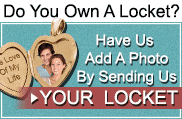 Tools & Info
"Combine artistic perfection, creativity, customization, efficiency, great communication and value with the fastest turn-around from order placement and you'll have the best investment and experience resulting in jewelry that touches your heart and soul. Don't hesitate. PicturesOnGold - thank you. I plan on wearing this religious medal forever." -- June R.

Shopping Service

Can't find exactly what you want? PicturesOnGold.com's Shopping Consultants are here to help.
call (877) 703-1143 or
send us a request by email