ID: PG71536

ORDER NOW

Special Price: $29.95 - $349.95

Any Number. Sterling Silver, Solid 10K or 14K Yellow and White Gold

Ships Same Or Next Day

ID: PG80384

ORDER NOW

Price: $39.95 - $349.95

Any Number. Available in Sterling Silver, Solid 10K or 14K Yellow or White Gold

Ships Same Or Next Day

ID: 522PG65001

ORDER NOW

Sale Price: $59.95 - $259.95

Available in Sterling Silver, Solid 10K or 14K Yellow or White Gold

Ships Same Or Next Day

ID: 522PG65656

ORDER NOW

Price: $52.95 - $215.95

Available in Sterling Silver, Solid 10K or 14K Yellow or White Gold

Ships Same Or Next Day

ID: sc508

ORDER NOW

Price: $73.95 - $291.95

Available in Sterling Silver, Solid 10K or 14K Yellow or White Gold

Ships Same Or Next Day

ID: PG71131

ORDER NOW

Sale Price: $49.95 - $349.95

Any Number Available in Sterling Silver, Solid 10K or 14K Yellow or White Gold

Ships Same Or Next Day

ID: PGJ-02

ORDER NOW

Price: $52.95 - $215.95

Available in Sterling Silver, Solid 10K or 14K Yellow or White Gold

Ships Same Or Next Day

ID: PG71136

ORDER NOW

Price: $47.95 - $279.95

Available in Sterling Silver, Solid 10K or 14K Yellow or White Gold

Ships Same Or Next Day

ID: STCS002

ORDER NOW

Price: $37.95 - $280.95

Available in Solid 14K Yellow or White Gold, or in Sterling Silver

Ships Same Or Next Day

ID: PG70856

ORDER NOW

Price: $47.95 - $202.95

Available in Sterling Silver, Solid 10K or 14K Yellow or White Gold

Ships Same Or Next Day
Sports Jewelry and NFL Football Jewelry
We have a great selection of sports jewelry including sports pendants, sports charms and necklaces with your favorite NFL teams name or logo. Our sports jewelry includes must have Football jewelry for true fans. All NFL teams are available and our NFL jewelry can be engraved, regardless if you buy sports jewelry pendants, charms or necklaces. Our sports jewelry and Football Jewelry comes in brilliant 14K gold, 14K white gold or sterling silver. When you order our sports jewelry items your order ships next day so you receive it fast. We offer sports charms and Football pendants with your favorite teams logo in color. Like all of our lockets and jewelry our sports jewelry is 100% waterproof. We also have a full selection of gold lockets which can be customized with your photos, images and text.
Featured Custom Jewelry Items
| | | | |
| --- | --- | --- | --- |
| Price: $54.95 | Price: $59.95 - $449.95 | Price: $44.95 - $299.95 | Price: $83.95 - $265.95 |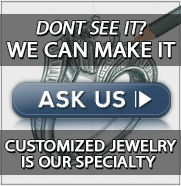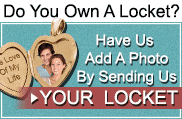 Tools & Info
"Thank you, Thank you, Thank you!!!! This was my first order with your company, it has exceeded all of my expectations!! The heart necklace with the picture of my recently deceased father-in-law, looks beautiful, more beautiful than in the pictures...my mother-in-law will cherish this gift forever!!! I will refer you to my friends and definitely use your services again!! Happy Holidays and Thank for a great job!!" -- Kelly G.

Shopping Service

Can't find exactly what you want? PicturesOnGold.com's Shopping Consultants are here to help.
call (877) 703-1143 or
send us a request by email