Photo Jewelry ID: 2SH

ORDER NOW

Special Price: $59.95 - $239.95

1 inch x 1.12 inch Solid 14K, 10k, Yellow, White, Or Sterling Silver

Ships Same Or Next Day

Photo Jewelry ID: PG86035

ORDER NOW

Price: $49.95

Bracelet Is One Size Fits All

Photo Jewelry ID: 38-DT

ORDER NOW

Special Price: $59.95 - $449.95

Solid 14K, 10k, Yellow, White, Or Sterling Silver in 4 Sizes

Ships Same Or Next Day

Photo Jewelry ID: 1ph

ORDER NOW

Sale Price: $44.95 - $159.95

3/4 inch x 3/4 inch Solid 14K, 10k, Yellow, White, Or Sterling Silver

Ships Same Or Next Day

Photo Jewelry ID: 26PG26

ORDER NOW

Sale Price: $39.95 - $149.95

3/4 inch x 3/4 Inch Solid 14K, 10k, Yellow, White, Or Sterling Silver

Ships Same Or Next Day

Photo Jewelry ID: 17SR

ORDER NOW

Price: $69.95 - $239.95

1 Inch x 1 Inch Solid 14K, 10k, Yellow, White, Or Sterling Silver

Ships Same Or Next Day

Photo Jewelry ID: 11-PO

ORDER NOW

Sale Price: $39.95 - $139.95

2/3 inch x 3/4 inch Solid 14K, 10k, Yellow, White, Or Sterling Silver

Ships Same Or Next Day

Photo Jewelry ID: PG73621

ORDER NOW

Price: $59.95 - $299.95

(Available in Three Sizes) Solid 14K, 10k, Yellow, White, Or Sterling Silver

Ships Same Or Next Day

Photo Jewelry ID: PG72926

ORDER NOW

Special Price: $44.95 - $329.95

Available in Three Sizes in Solid 14K, 10k,Yellow, White, Or Sterling Silver

Ships Same Or Next Day

Photo Jewelry ID: PG72921

ORDER NOW

Special Price: $59.95 - $299.95

(Available in Three Sizes) Solid 14K, 10k, Yellow, White, Or Sterling Silver

Ships Same Or Next Day

Photo Jewelry ID: 27PG35

ORDER NOW

Special Price: $59.95 - $209.95

3/4 inch x 1 inch Solid 14K, 10k, Yellow, White, Or Sterling Silver

Ships Same Or Next Day

Photo Jewelry ID: PG75476

ORDER NOW

Sale Price: $129.95 - $149.95

Heart Measures 3/4 Inch x 3/4 Inch in Sterling Silver

Ships Same Or Next Day

Photo Jewelry ID: PG86382

ORDER NOW

Sale Price: $54.95 - $374.95

Solid 14K, 10k, Yellow, White, Or Sterling Silver

Ships Same Or Next Day

Photo Jewelry ID: PG75429

ORDER NOW

Sale Price: $59.95 - $299.95

Available in Sold Sterling Silver, 14K, 10k, Yellow & White Gold

Ships Same Or Next Day

Photo Jewelry ID: PG75441

ORDER NOW

Sale Price: $69.95 - $299.95

Available in Sold Sterling Silver, 14K, 10k, Yellow & White Gold

Ships Same Or Next Day

Photo Jewelry ID: PG82884

ORDER NOW

Special Price: $49.95 - $349.95

Heart with Outline Cut-out Photo Pendant Picture Charm

Ships Same Or Next Day

Photo Jewelry ID: PG71259

ORDER NOW

Sale Price: $49.95 - $339.95

Solid 14K, 10k, Yellow, White, Or Sterling Silver

Ships Same Or Next Day

Photo Jewelry ID: 26PG25

ORDER NOW

Price: $94.95 - $189.95

.65 inch x .65 Inch Solid 14K Yellow, White, Or Sterling Silver

Ships Same Or Next Day

Photo Jewelry ID: PG73542

ORDER NOW

Price: $69.95 - $499.95

Solid 14K ,10k,Yellow, White, Or Sterling Silver in 4 Sizes

Ships Same Or Next Day

Photo Jewelry ID: PG84726

ORDER NOW

Sale Price: $124.95

1 Inch x 1 Inch Sterling Silver

Ships Same Or Next Day

Photo Jewelry ID: 32-SQBF

ORDER NOW

Price: $122.95 - $254.95

1.07 inch in Solid 14K Yellow, White, Or Sterling Silver

Ships Same Or Next Day
Featured Custom Jewelry Items
| | | | |
| --- | --- | --- | --- |
| Price: $99.95 - $599.95 | Price: $224.95 | Price: $179.95 - $849.95 | Price: $209.95 |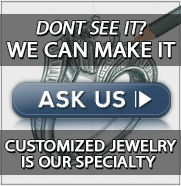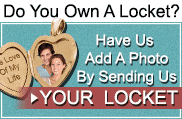 COLOR LASER
PHOTO ENGRAVING
Our advanced machinery will imprint your photo permanently in full color. This process being the most detailed. You get a full photo quality image. For example: a person is wearing a blue shirt, you will actually see blue.
LASER
PHOTO ENGRAVING

A combination of our trained computer experts, and our engraving machinery will engrave your pendant deeply and very detailed. The engraved process gives your pendant a hologram look that sparkles when worn.
Tools & Info
"I absolutely love my pendant each day more and more, not one day has passed in the past 1 1/2 yrs that someone has not told me how beautiful it is and where did I get it.....send me cards to hand out..." -- Melissa C.

Shopping Service

Can't find exactly what you want? PicturesOnGold.com's Shopping Consultants are here to help.
call (877) 703-1143 or
send us a request by email